Located on the by-pass motorway of Rabat in Morocco, the crossing structure of the Bouregreg's wadi (a few hun-dred meters from the Sidi Mohamed Ben Abdallah dam) with a length of 954.40 m is composed of a cable-stayed viaduct and a post tension prestressed beams bridge.
The architectural design, especially of its 2 pylons, combines modernity and influences of traditional Moroccan culture.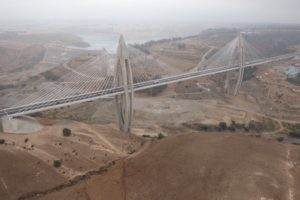 Owner and Manager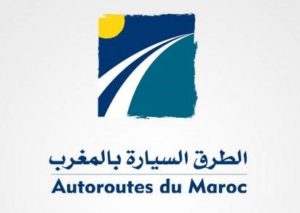 Features
The inspection of the deck of the cable-stayed viaduct required an importation from France of a negative boomlift for the passage between the stays, and our special drone.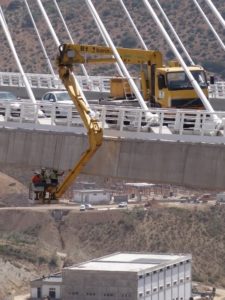 Mission of Diades
Our mission was to conduct the Initial Detailed Inspection of the Mohammed VI Viaduct, under the terms of the ITSEOA 2010 February 16, 2011.
Given the architectural characteristics of this structure, the access means used had to be adapted accordingly.
In particular, the detailed inspection of the pylons was carried out using the Diadès Drone whereas the interior and the inferior facing parts of the pylons were controlled by rope access technician under the management and responsibility of Diadès.
The inspection of the intrados was carried out with the aid of a negative boomlift with sufficient articulations to pass through the cable-stays.
As part of this IDI, a control of the tension and the damper of the cable-stays by the vibrating method was conducted.