The viaduct crossing the Loiret is a prestressed concrete bridge carrying the A71 to the PR 102. It crosses The Loiret, linking the municipalities of Olivet and Saint-Pryvé-SaintMesmin. It is 146 meters long. Given the very heavy operating constraints, Cofiroute wished perform the detailed inspection of the structure of the viaduct crossing the Loiret by drone.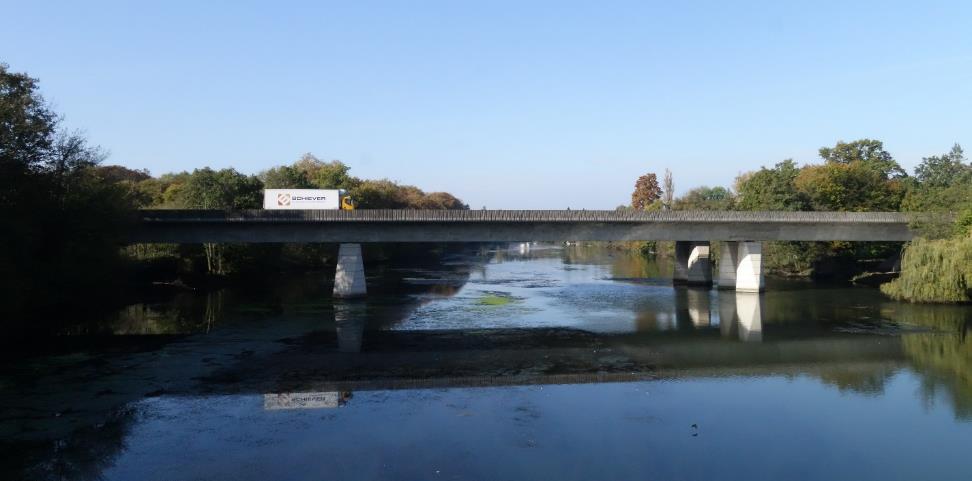 Client & Project Manager
Features
For the processing of data retrieved during our intervention, we used our internal software, Dia-Map V2 ©. It allows us a unique approach to the structure pinning all the collected photos and pathologies mapped on a three-dimensional model of the structure.
Box Girder Bridge
Length: 146 meters
Width : 14 meters
Mission of Diades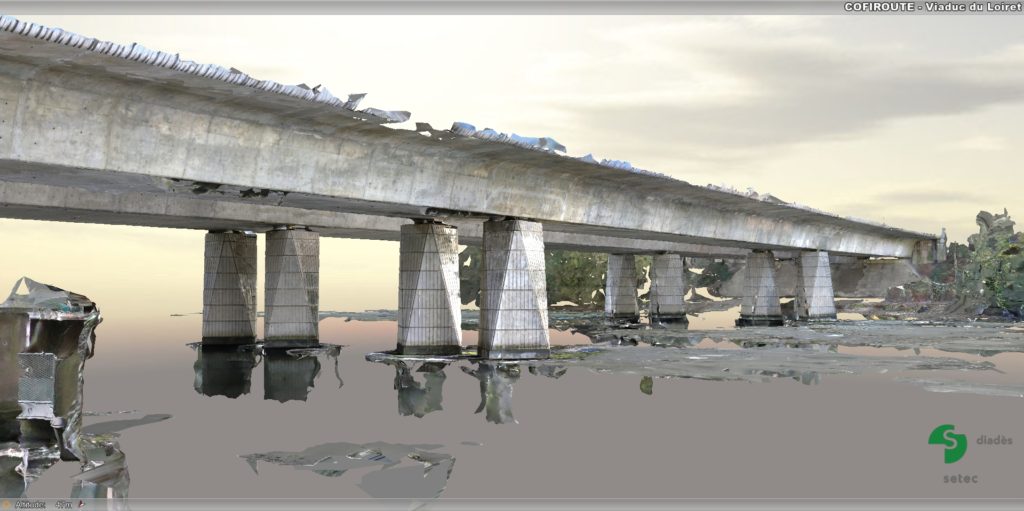 Our task was to perform a monitoring of pathologies on the lateral surfaces and the underside of the entire structure:
The outer surfaces of the two cantilever boxes and support by drone, the interior surfaces by foot.